We're thrilled to share with you a special compilation of Black queer writing - all of these brilliant books work to expand and nuance notions and his/her/their-stories of race, genre,and gender.
And while you may think of it as our bookishly belated celebration of Pride month - it is! - we also urge you to consider this an ongoing, non-exhaustive, and ever-evolving place to begin in your reading practice. And, of course, this is just the starting point: as evidenced by all of the revitalizing and revolutionary protests from the Black Lives Matter movement and its resultant waves of action and accountability, we recognize that reading can only go so far - and we urge you, if you are able, to continue donating to places like BLM Toronto and The Okra Project (these are mere suggestions among a score of fantastic options; more resources) and to support local black-owned businesses.  
---
Romance in Marseille by Claude McKay Newly surfaced from the archives of one of the most revered writers of the Harlem Renaissance, McKay's prescient novel is one for our times. It not only takes "queer desire [as] simply a fact" (Brent Hayes Edwards) but brings to the fore radical examinations of the legacy of slavery, disability, postcolonialism, and socialism.
Real Life by Brandon Taylor This was Type Team member (and Gay Writes founder) James's recent staff pick: in his words, it's "the kind of writing that ensnares you from page one. Taylor sketches the desire, loneliness, and trauma of being Black and queer in the white world of academia" with tenderness and craft.
Lot by Bryan Washington An indelible collection of short stories centered around Houston, Texas and all those who make the city what it is: gritty with texture and teeming with life.
Theory by Dionne Brand A novel of ideas: at once an amorous and academic inquiry. Theory is a tale of an unnamed, ungendered narrator working to finish their PhD while simultaneously finding, and faltering in, the various shapes of love.
Black Leopard Red Wolf by Marlon James The stunning first installment of a promised trilogy, this novel entwines explosive fantasies, hidden histories, and African mythology to create an all-encompassing universe.
---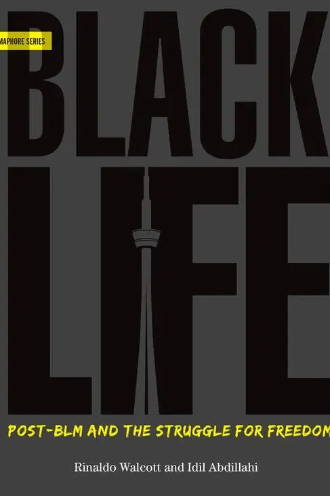 BlackLife: Post-BLM and the Struggle for Freedom by Rinaldo Walcott and Idil Abdillahi This book departs from, and interrogates, one vital question: "What does it mean in the era of Black Lives Matter to continue to ignore and deny the violence that is the foundation of the Canadian nation state?"
Wow, No Thank You by Samantha Irby Parul Seghal said it best: "Read Irby because she knows what it means to live with a fair amount of panic and largely indoors."
Sister, Outsider by Audre Lorde A new presentation of some of Lorde's most famous essays, including "The Uses of the Erotic," which reminds us that "recognizing the power of the erotic within our lives can give us the energy to pursue genuine, self-affirming change within our world."
Wayward Lives, Beautiful Experiments: Intimate Histories of Riotous Black Girls, Troublesome Women, and Queer Radicals by Saidiya Hartman This is a carefully researched and gorgeously recreated her-story of Black intimacies and queer relations in New York and Philadelphia at the beginning of the twentieth century.
I Don't Want to Die Poor by Michael Arceneaux The voice behind these essays is at once shrewd and hilarious, deftly examining what Arceneaux calls the "United States of Wage Stagnation and Economic Inequality."
The Chiffon Trenches by André Leon Talley A memoir unveiling the politics, racism, and biases that have long underpinned and overdetermined the fashion industry - from one of its most trailblazing icons, André Leon Talley.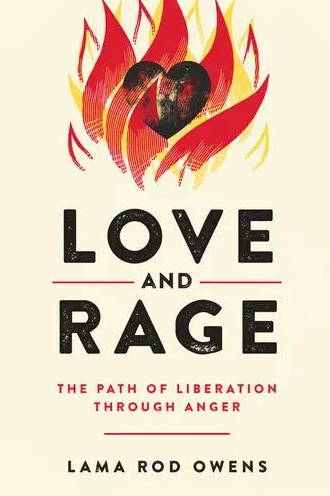 Love and Rage: The Path of Revolution Through Anger by Lama Rod Owens This is a mindful approach to harnessing anger in these turbulent times. It asks, "in the face of systemic racism and state-sanctioned violence, how can we metabolize our anger into a force for liberation?"
---
Homie by Danez Smith "'solidarity' is a word, a lot of people say it / i'm not sure what it means in the flesh / i know i love & have cried for my friends / their browns a different brown than mine / i've danced their dances when taught / & tasted how their mothers miracle the rice / different than mine."
I Am Still Your Negro: An Homage to James Baldwin by Valerie Mason-John "I was your Negro / Captured and sold / I am still your Negro / Arrested and killed."
The Black Condition Ft. Narcissus by jay dodd "an obsession with language for the impossible. / a fear of my mouth giving away my fear. / my mouth being a spectacle of its own right. / meaning my mouth as truth teller & body pleaser. / meaning my body pleases whether i like it or not. / my condition is beliving my body could be mine. / my Black body is mine most in my mouth."
Dispatch by Cameron Awkward-Rich "there's a dial // stuck inside, always / between stations // bad news, smooth jazz / and I can't turn it down"
The Dyzgraphxst by Canisia Lubrin "I was not myself. I am not myself. My self resembles something having nothing to do with me."
---
Just in Case you Want to Fly by Julia Fogliano and illustrated by Christian Robinson (ages 3-7)
With the Fire on High by Elizabeth Acevedo (ages 13+)
The Day You Begin by Jacqueline Woodson and illustrated by Rafael López (ages 5-8)
Pet by Akwaeke Emezi (YA)